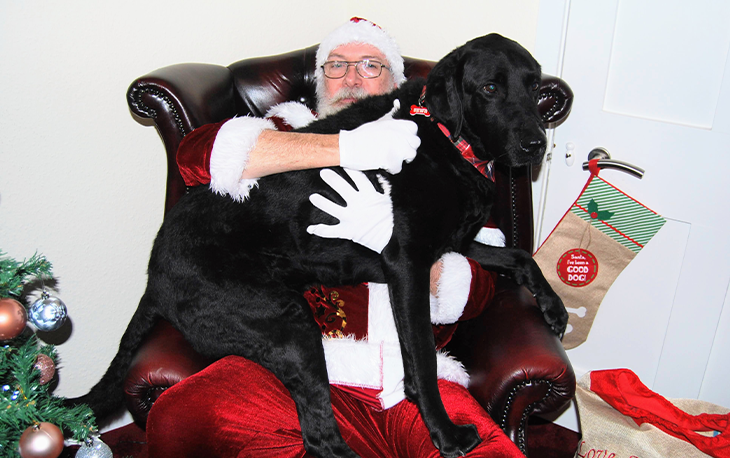 Santa Paws came to town to meet a whole host of good doggies at a fundraising event held at a funeral home.
Paul Capper Funeral Directors in Leigh Road, Eastleigh, played host to the furry festive frolics which let dog owners bring their pets to have a photograph with Father Christmas in exchange for a donation to the Eastleigh Fundraising Group for Guide Dogs.
They were then gifted a framed picture along with digital copies and some tasty dog treats.
The day raised more than £360 for the Guide Dogs for the Blind Association which trains pooches into expert animals who are able to help people day in day out.
Funeral Arranger Sarah Harris offered the home as a venue after seeing a plea on social media and admitted some people may think it was barking to have St Nicholas appear at the unusual location.
"It's really important for us to be heavily involved in the community," she said.
"Yes, it's a bit unusual but why not?
"One of our rooms was perfect for what was needed with a nice carpet and good sturdy chair, perfect for Father Christmas.
"It was a brilliant day for everyone and we have already offered to host again next year."
David Herbert, Eastleigh Fundraising Group for Guide Dogs Co-ordinator, added: "It was another day which put the fun into fundraising.
"A big thanks to Paul Capper Funeral Service for offering the perfect location for the event."
You can find out more about the group on Facebook and for more information about Paul Capper, please visit www.paulcapperfunerals.co.uk.