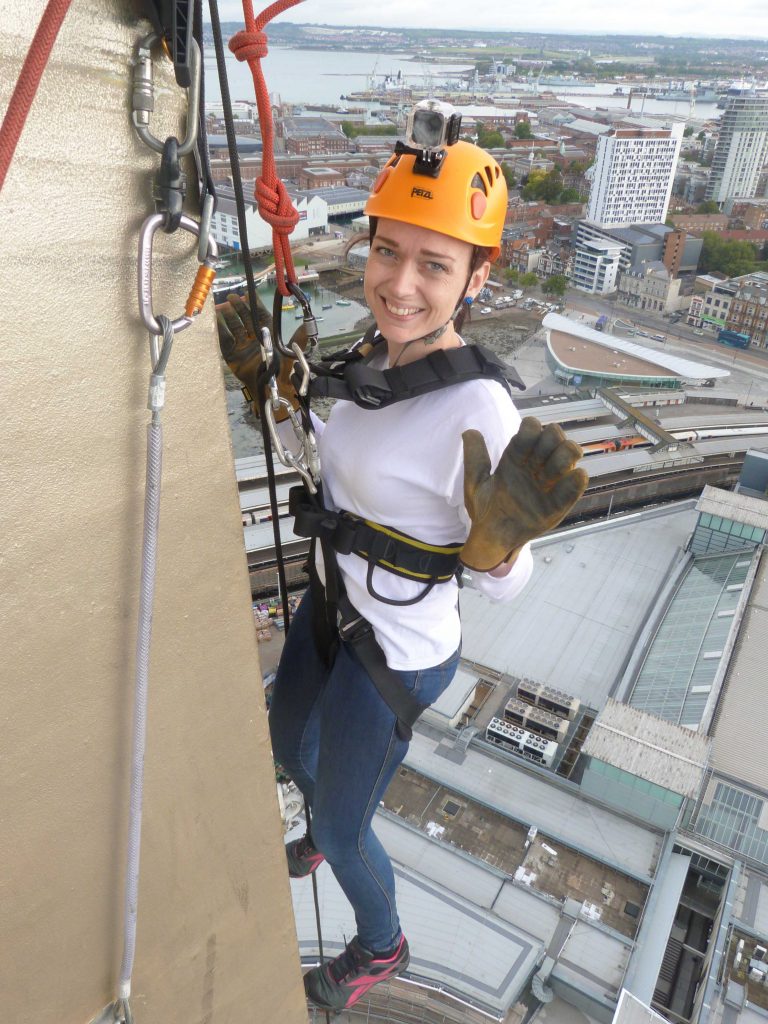 A local funeral director has taken a leap of faith and abseiled down The Spinnaker Tower in Portsmouth to raise money for Brendoncare UK.
Victoria Dittrich from Paul Capper Funeral Directors in Eastleigh, descended the 560-foot tower on 10 September following a three month wait for perfect weather conditions.
She said: "I'd never abseiled before and the experience was really exciting – I didn't feel any nerves at all.
"The tower overlooks Portsmouth harbour and luckily it was a really clear morning so there were some beautiful views on the way down. It is definitely one to tick off the bucket list!"
By completing the challenge, Victoria raised £175 for Brendoncare UK – a charity which is dedicated to improving the quality of life for older people through its care homes, close care facilities and social clubs.
Victoria added: "It was a privilege to be given an exciting opportunity to raise money in such a fun way. I've been working with Brendon Care UK quite a bit this year and by far this was the most successful fundraising event."